PRIVATE SESSION I CAN HELP YOU DECIDE WHERE TO START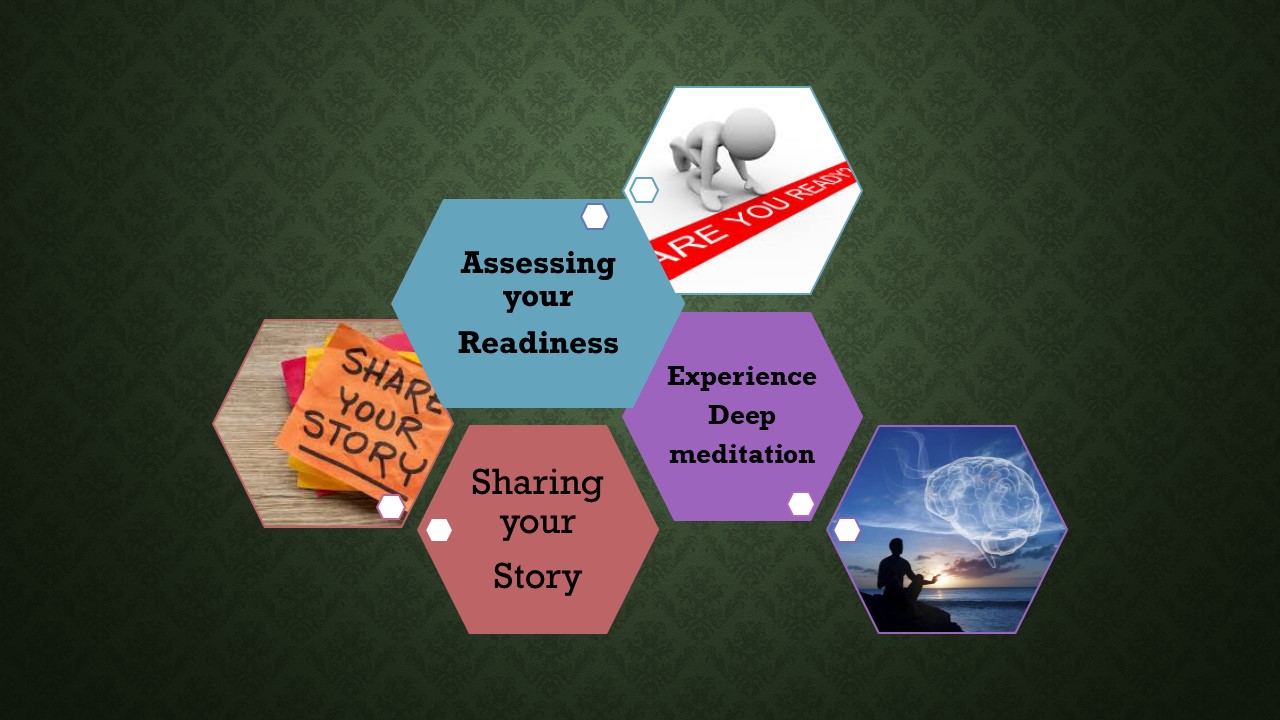 BY ASSESSING YOUR...

READINESS
I've found that your past experiences interacting with your mind prepares you for a deeper dive exploring, interacting with and collaborating with your mind.
So our first session can start with a readiness assessment.
MEDITATION
Or, you may wish to begin by interacting with your mind. You can do this with a meditation designed by a neuroscientist. I like it because it was designed to introduce business people, like at Google, to the power of their inner-wisdom when making business decisions.
YOUR STORY
Perhaps just by sharing your story with me, we'll find your mind is causing you to resist my services.
I've seen this happen before.
But, often just by listening to and dealing with the concerns of your mind, we can diminish its reluctance and release you to get started.
YOU DECIDE
AND LET'S TALK!