A course I originally designed and delivered at Emory University in Atlanta, GA. 2016

Now: offered to you as a self-paced online course series, combined with private voice dialogue sessions.
You'll learn how we all participate in a common human story as we develop dimensions of our mind called Selves. Selves each have a unique purpose and thought patterns or voices that are unconsciously running our lives.
First you'll identify the earliest Selves you unconsciously created to protect you - while you hid-way your inner-child, as you struggled to protect your vulnerability and grow up.
Next you'll learn about an empowering methodology that will help you manage and transform your ever present inner-critic into a inner-coach.
Finally you'll learn the only one way to understand and manage your Selves and their voices.
After the 4 courses you'll be privately facilitated by a trained/experienced coach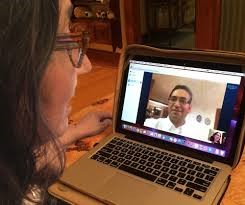 using proven methods to help you interact with, manage and as needed transform the .voices in your head
Coach Doris Shannon

Founder