Doris coaches to help clients win!
My focus has always been similar to that of a sports coach. I've coached clients to win on the job as they faced career transitions voluntary and involuntary, helping them create win/win relationships on the job and in their life, I've even helped them win as they faced challenging medical recoveries.
Watch my video below
How coaching helps you win!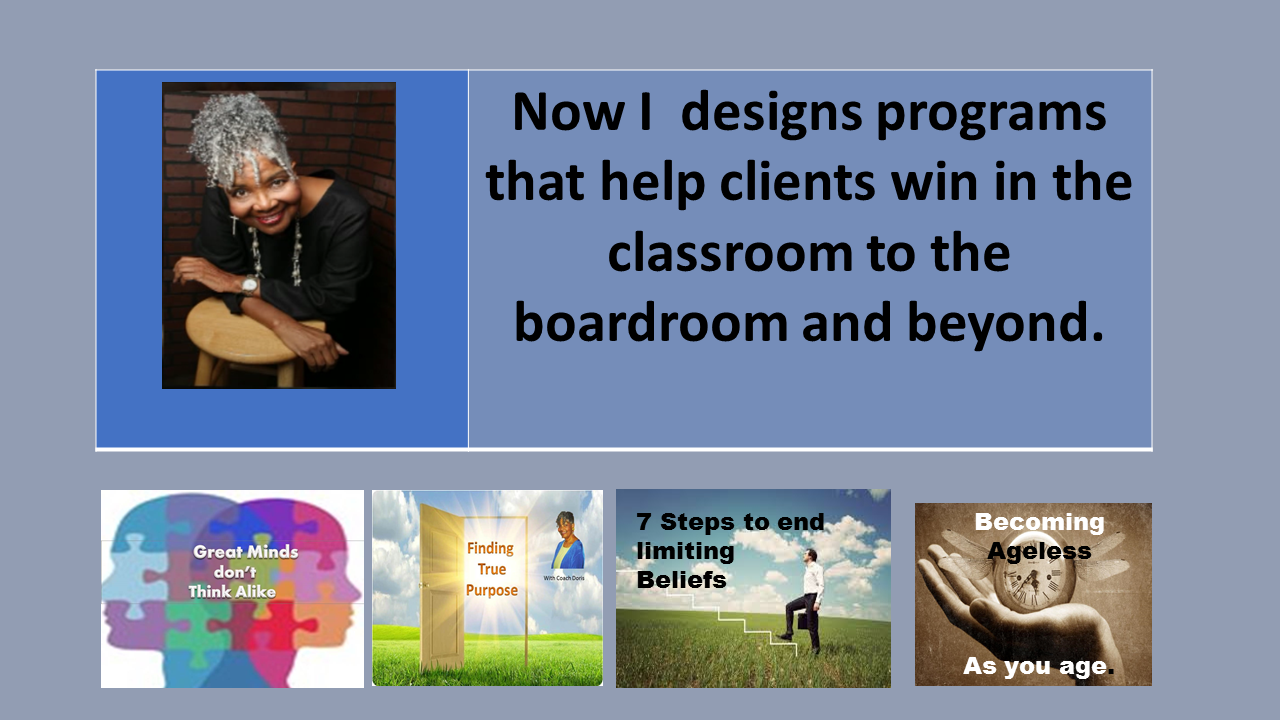 Learn about Doris' rich personal history of continuous learning in her video bio below