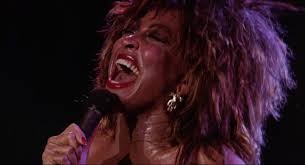 Whenever I share the title of my workshop series, "Learn How to Love the Voices in Your Head" people ask "why"or "what's love got to do with it?"
My response is "everything". That's right those repetitive thoughts that run through your mind were formed to love,serve and protect you. First thing I do is help you understand and appreciate the role the voices have played in your development and then I teach you proven techniques that can help you influence and transform voices that no longer serve you.

Tina Turner song is about the challenge of loving an abusive person.

I help clients transform challenging or abusive voices in their head.

QUESTION: Tell me about a time when you experienced challenging thoughts or voices in your head?